High school Laser Tag!
December 9th (tentative) 6:30-10pm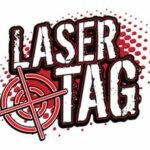 Like to run around in the dark and try to tag your friends with laser-taggers? Then I have the event for you! Come join us for a night of laser tag! We are going to transform the entire building into a HUGE laser tag arena…we are going to have LOTS of games to play together!