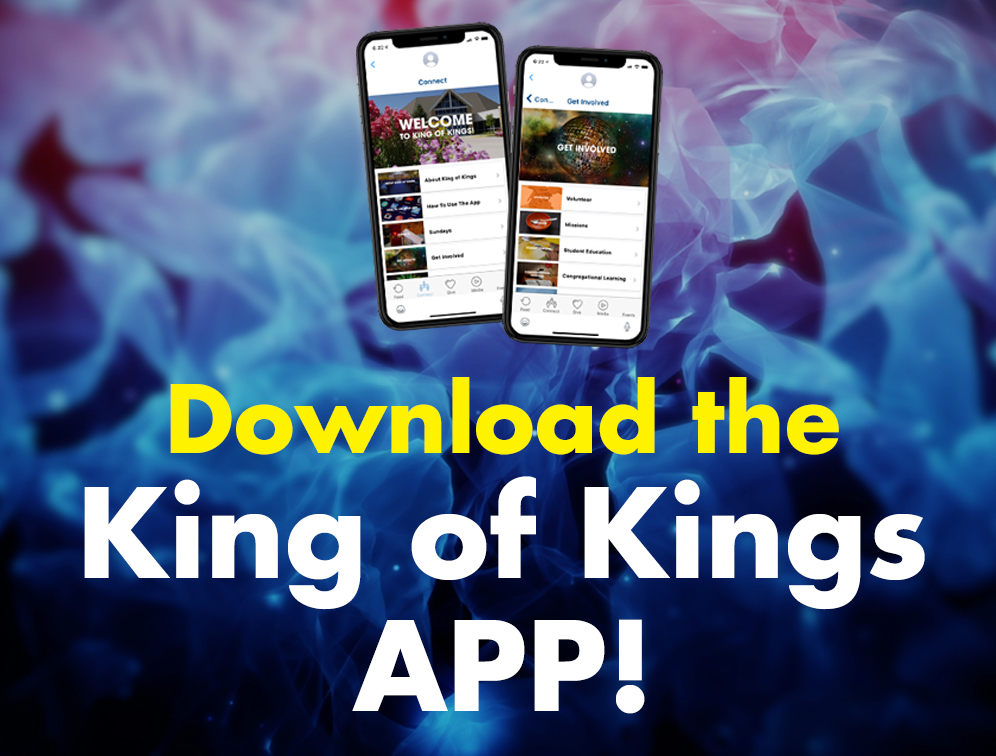 Connection and Community at your fingertips.
Our new King of Kings app is available to download! The App is the best way to stay connected to the church outside of Sunday! It will allow you to receive important updates for those ministry areas you're involved with and offers the convenience of taking sermon notes right on your phone or mobile device. It also provides the ability to give a gift online in a safe and secure manner, plus so much more.
To download our app, choose one of the following:
• go to the Apple App store or Google Play store and search for King of Kings Woodbury, or
• text KingOfKingsApp to 833-245-6561, or
• click here to be texted a link for downloading the app
You will have the option to set up your profile immediately, or you can choose to bypass those first steps. If you have questions, please email Jane Halbert.