Jesus said, "Let the little children come to me, and do not hinder them, for the kingdom of heaven belongs to such as these."
— Matthew 19:14
Click here for Summer Camp Registration Card
A play and experience-based week of fun for kids who have not yet started Kindergarten (ages 3, 4 & 5). Camp will be Monday-Thursday from 9AM-2PM. Daily snack provided with lunch and drink from home. Choose July 19-22 or August 16-19. Cost is $160/week with a $10 registration fee.
Please drop off registration forms and fees at the Preschool Office or mail to the church.
Ready, Set, Grow Preschool
Ready, Set, Grow is a Christian preschool in which your child will grow, explore, experiment, and discover their world. We promote the social, intellectual, emotional, and spiritual development of children age 3 (by Sept. 1st) through 5-years-old.
Our goal is to provide a Christian atmosphere of warmth, understanding, and caring. A place for your child to be that special, unique person that God so lovingly created and a place where learning is fun as well as meaningful.
The RSG Preschool program provides opportunities for children to explore materials, engage in activities and to interact with peers and adults to learn and construct their own understanding about the world around them. Children are encouraged to make choices and solve problems in a safe, positive environment that promotes independence, healthy self-esteem, and emotional and social development.
"Ready, Set, Grow has been a wonderful experience for me and my children! The teachers always are so caring and loving! The curriculum constantly furthers their growth and education. I love how Ready, Set, Growmakes each milestone important!"
— Parent of a RSG Student
Schedule a Tour or Request More Information
There's no better way to learn what Ready, Set, Grow Preschool is than to experience it for yourself! Complete the form below to schedule a tour or get more information on our programming.
We offer the following classes for 2019/2020:
Three-Year-Olds
9:00 – 11:30 a.m.
Sun Bears: Mon/Wed
Teddy Bears: Tues/Thurs
Tuition: $145/ month

Four-Year-Olds
9:30 a.m. – 2:30 p.m.
Koala Bears: Mon/Wed/Fri
Tuition: $360/ month
Black Bears: Mon/Wed
Brown Bears: Tues/Thur
Tuition: $260/ month
Five-Year-Olds
9:00 a.m. – 2:00 p.m.
The Fives program is designed for children eligible for Kindergarten, but choose not to go.
Polar Bears: Mon/Wed/Fri
Tuition: $360/ month

SUN BEARS (3 Year Old M/W AM)
TEDDY BEARS (3 Year Old T/Th AM)
KOALA BEARS (4 Year Old M/W/F)
BLACK BEARS (4 Year Old M/W)
BROWN BEARS (4 Year Old T/Th)
POLAR BEARS (Young 5's M/W/F)
M April 26: NO SCHOOL
M May 24: Spring Program — Sun Bears 10:45
T May 25: Spring Program — Teddy Bears 10:45
W May 26 Graduation/Last Day Of School
Koala Bears 9:30
Black Bears 11:00
Polar Bears 12:30
W May 26: Last Day of School — Sun Bears
Th May 27: Graduation/Last Day Of School — Brown Bears
Th May 27: Last Day of School — Teddy Bears
Our staff provides a loving, creative environment that is joyful and inviting. We are active facilitators in your child's learning, and no teacher is ever too busy for a hug or a smile! We all love working with and teaching young, active children!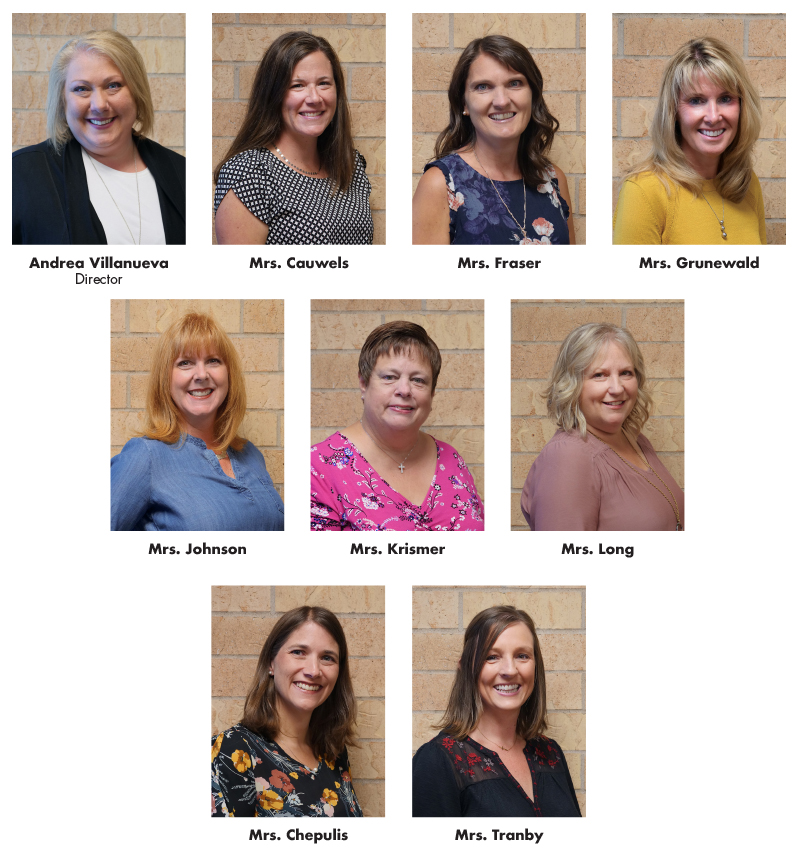 Please call or email if you have questions, concerns or would like more details!
Andrea Villanueva
RSG Director
651-738-9346

Ready Set Grow is located in the northeast section of King of Kings Lutheran Church. The RSG entrance is from the East parking lot.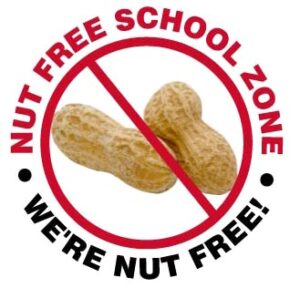 Ready, Set, Grow Preschool
Is Peanut/Nut FREE!!