In 1983, Ready, Set, Grow Preschool was founded as a ministry of King of Kings Lutheran Church in Woodbury, MN. Over the last 35 years, Ready, Set, Grow has touched thousands of families throughout the Twin Cities; helping kids explore their world while growing closer to God.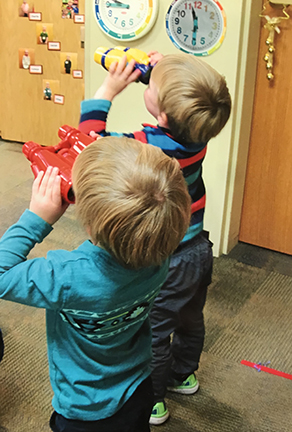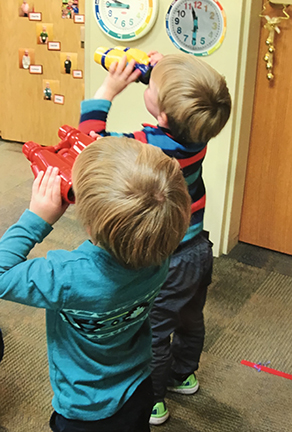 Our team of teachers and administrators have years of experience in education and childcare. Each member shares an excitement and passion for helping kids grow and learn new things every day. From story time and math class to outdoor play and devotion, our team will inspire your child to explore new things and grow in their faith.
At Ready, Set, Grow, we believe that early learning and exploration in a caring environment is important and essential . Research in child development indicates that children learn as they play and interact with other children, adults, and their environment; an active learning process. The RSG curriculum provides opportunities for your child to play and learn through a variety of experiences in language literacy, math, science, dramatic play, music, and movement. We encourage your child to make choices and guide them to solve problems in a safe, positive environment to promote independence, healthy self-esteem and emotional and social development.
We Promise…
To promote the social, intellectual, emotional, and spiritual development of each child. 
To support parents in their efforts of raising children. 
To provide a Christian environment for each child to learn, explore, imagine, and acquire the essential skills to be successful lifelong learners.
Fast Facts about Ready, Set, Grow Preschool:
Licensed by the State of Minnesota
Ministry of King of Kings Lutheran Church
Preschool program in Session September – May
Preschool: 16 children per class
Young 5's: 14 children per class
Teacher/Student ratio 1:7
"I love how Ready, Set, Grow makes each milestone important!"
— Parent of RSG Student