A church can be a wonderful place to meet new people and make friends. If you've relocated from a new city or had significant life changes, a church can be a strong center from which to start your new life. While there is no single blueprint for how to join a new church, we're glad you're considering King of Kings church in Woodbury, Minnesota. More than a church-we're a place to call home. We've compiled some tips on how you can make friends and make our big church feel small.
Start With Hello
Humble beginnings can lead to a prosperous future – just ask Job. A smile, a kind gesture or simply saying "hello" can set a whole new future in motion. Don't be afraid to break the ice with strangers. We're all here for the same reason.
Great times to initiate a conversation with a church member include before and after Sunday service, at an event or group (see below) or over a cup of coffee at our Holy Grounds café.
We understand some of us are shyer than others. Take a chance and make it a goal to get to know one new person every week. The more we can do to create connection, the stronger our congregation becomes.
Volunteer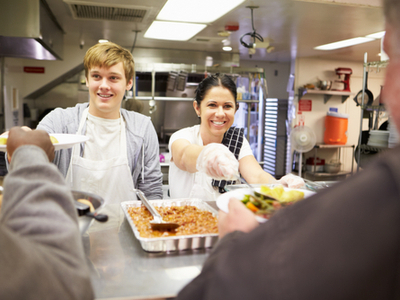 One of the great benefits of engaging with a church like King of Kings is the diversity of groups and activities we offer. Volunteering your time or exploring one of our many groups is the perfect way to make new connections and find people with similar interests.
Sharing yourself could be as simple as volunteering to be a greeter or usher on Sunday morning. You'll begin to recognize familiar faces and get to know other members. In turn, they'll get to know you.
We also offer a variety of missions and groups to explore. Serving God is a wonderful way to make connections inside and outside of the church. Global and local missions offer an opportunity to find growth and purpose within the community. Join one of our many volunteer groups to get to know members better. Opportunities include:
Quilters
Youth mentors and chaperones
Gardeners
Decorators
Prayer shawls
Loaves and Fishes
Red Cross blood drive
Christian Cupboard Emergency Food Shelf
Find Your People
It can be hard to know how to make friends in your 20s or 30's when you're starting your life and putting down roots. The same can be said later in life when things are hectic, or you've lost touch with those who used to be more prevalent in your life.
Joining a group is a powerful way to connect with others like you. At King of Kings that could mean playing in one of our music groups, taking a class or attending an event with the King's Sociables.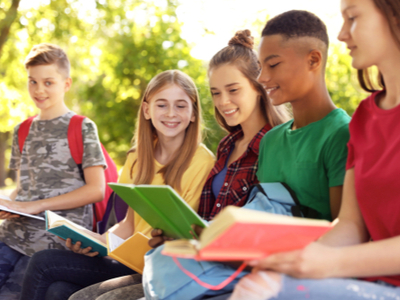 Find deep connection with church members in our retired men's group, the King's Sisters, Toastmasters, or even one of our two book clubs.
We promote an awesome youth program where our younger members can be a part of exciting summer activities and adventures like our boundary waters trip. We host fun monthly events like movie or game nights where young people can forge strong bonds that hopefully stay with them the rest of their lives. From preschool to confirmation through college, we believe in a strong education program that supports young people at all ages.
The Hunger to Be in Community
The mission of King of Kings Lutheran Church in Woodbury, Minnesota is "to feed physical hunger, spiritual hunger and our hunger to be in community." We hope our big church will feel like a small one where you find your way, make meaningful connections, and feel at home. Don't hesitate to reach out to staff, members and volunteers alike to make your transition easier. We hope to see you at worship and many of our other weekly activities.
But now in Christ Jesus you who once were far away have been brought near by the blood of Christ. Ephesians 2:13
---