King of Kings Lutheran Church in Woodbury, Minnesota
We are glad you are here! We believe that God works through the members and friends of this family of faith in order to carry out the work of the church.
The King of Kings building will remain closed until further notice to ensure our staff, members and visitors are safe as possible. While the doors to our building may be temporarily closed, we are seeking to bring the church to you! We are streaming all of our services, and have created a Resource page were you can access all the ways to stay connected to your church home—including children's weekly lessons and ways to keep your small groups engaged. We are super excited and pray that this is a valuable resource for you.
King of Kings relies heavily on your continued financial support in order to provide these and future opportunities. To make an online donation click on the DONATE NOW button at the bottom of the page, or sign up for Simply Giving (our electronic giving program) as your faithful generosity will ensure that the ministries of your church home will continue to bless and impact lives today and in the future.
We will continue to prayerfully make decisions and keep you up to date on the latest King of Kings initiatives. Thank you again for your continued partnership and prayers.
We invite you to view worship at any time that is convenient for you—on our website, or through the Boxcast app on Roku, Amazon Firestick, and Apple TV devices! We will broadcast worship during our regular worship hours on Facebook.
Weekend Services:
View the full Contemporary service after the 4:30 p.m. Saturday live stream airs, and the full Traditional service after the 8:15 a.m. Sunday live stream airs, through 11:00 p.m. Monday. After Monday, the sermon portion will be available to watch.
On Facebook
Saturday 4:30 p.m. Cont
Sunday 8:15 & 9:30 a.m. Trad
Sunday 10:45 a.m. Cont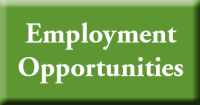 ---
---