We are glad you are here.
We believe that God works through the members and friends of this family of faith in order to carry out the work of the church. It's this spirit of engagement that defines us as a congregation as we seek to live out our mission to "Feed Physical Hunger, Spiritual Hunger and the Hunger to be in Community."
Thank you for taking the time to visit with us and learning more about King of Kings. We hope to connect with you soon.
These are the times we worship together as a community. If you're in the greater St. Paul area, make plans to join us!
Saturday:
5:17 p.m. Contemporary*

Sunday:
8:15 a.m. Traditional Communion
9:30 a.m. Traditional*
10:45 a.m. Contemporary*
*Communion on 1st & 4th weekends of the month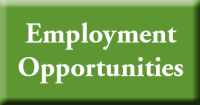 ---
---