Songs that constantly play on the radio or movies that do huge business at the box office may not be your favorites, but there's a reason behind their popularity. Hit songs, hot TV series and bestselling books become elevated because they resonate with the greater public. These cultural artifacts fill some collective need that was unmet before they came along.
Is the same true for bible verses? Are there certain excerpts from the Bible that resonate more strongly with people? If so, what can we learn from them? To answer this question we looked at two sources: The first was Bible Gateway, which compiled a list of the most popular verses that visitors searched on their site. The second was Bible.com which keeps a running list of the most popular Bible verses searched on its site and app. Below are a few noteworthy high rankers from both.
John 3:16
"For God so loved the world that he gave his one and only Son, that whoever believes in him shall not perish but have eternal life."
It should come as no surprise that this long-time staple seen at sporting events, on T shirts and across social media is the #1 most popular Bible verse on Bible Gateway's list. It's one of the most quoted bible verses because it distills the Christian faith into a singular yet powerful statement of purpose: to believe is to be saved.
For Lutherans, God's sacrifice became an invitation to have a personal relationship with Jesus. Faith is not contingent on church, deeds or actions, it is only a matter of having faith that Jesus died for your sins. You will be redeemed in your belief.
Jeremiah 29:11
"For I know the plans I have for you," says the LORD. "They are plans for good and not for disaster, to give you a future and a hope."
The second most popular bible verse on Bible Gateway is a timeless message of inspiration. We all go through periods of difficulty and the Bible is one of the best places to seek comfort and assurance.
In the context of the book of Jeremiah, this quote comes after false promises from Hananiah to the people of Babylon. Jeremiah seeks to soften the blow by reminding the Babylonians of God's greater plan for them. In everyday life, remember that God loves you and has a plan for you too.
Galatians 5:22
"But the fruit of the Spirit is love, joy, peace, patience, kindness, goodness, faithfulness"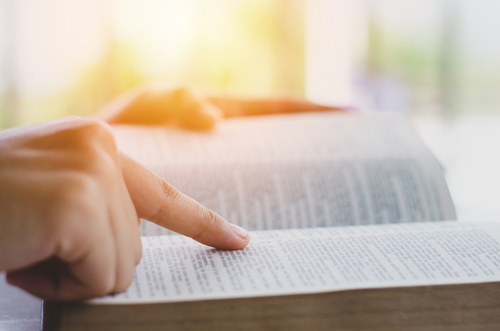 This verse is a sweet and succinct reminder of what we all aspire to. In Galatians, Paul describes the attributes that define the Christian Holy Spirit. As Christians, this is an easy verse to return to when we feel lost or confused. It offers a blueprint for hope and clarity.
Matthew 7:7
"Ask, and it will be given to you; seek, and you will find; knock, and it will be opened to you."
You know the power of prayer. This verse from Matthew reminds us that we remain accountable for our relationship with God. It is a two way street that requires us to pray rather than seek God's continued love for us.
Take time for prayer. Find ways to address God. He is a kind father and you need simply ask to receive. Knock on God's door often.
Hebrews 11:1
"Now faith is the assurance of things hoped for, the conviction of things not seen."
We struggle with questions of faith our whole lives. What is faith? Where does faith come from? How do we remain faithful?
Here is a simple definition of what faith is. This verse equates faith with hope and conviction. This definition makes it easy for each of us to personalize what faith means for us. Stay steadfast in your hopes and grounded in your convictions.
John 13:35
"By this all men will know that you are my disciples, if you love one another."
We come full circle back to the book of John with our final quote. At the end of the day, church is all about love. Every Sunday we come together to love one another in God's house. This verse reminds us that community is more than a place to feel you belong, it's a place to serve God. Love for others defines the Christian faith. Love your family, love your neighbors and even love your enemies.
What's Your Favorite Bible Verse?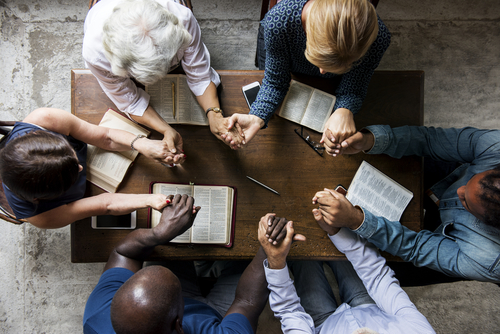 The most popular verses in the Bible inspire us, give us hope and remind us what it means to be human and a Christian. They help us find direction during difficult times and teach us what faith can accomplish. Do you have a favorite Bible quote that you like to revisit? We welcome you to King of Kings Lutheran Church to share, discuss and learn with us!