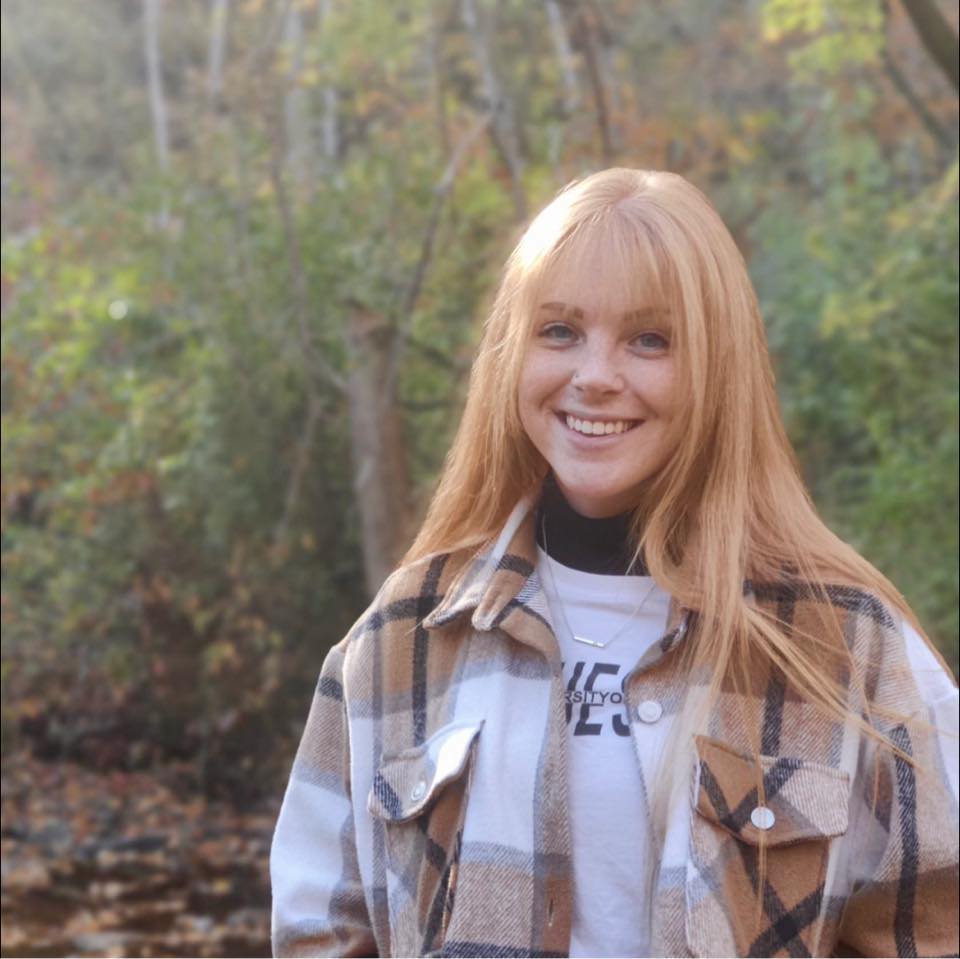 Hello! I am Abbie Sonstegard and I have recently accepted the position of "Content Writer" at King of Kings. I wanted to take this opportunity to introduce myself and my role in the church community.
WHAT IS A "CONTENT WRITER?"
Basically, I will be working with Dan Green and the worship team to write weekly blogs and other social media posts about worship at King of Kings. I hope that singing hymns and contemporary worship songs at church can be more and mean more than just "going through the motions" to fill time at the beginning or end of service. I want to explore the purpose of worship by answering questions like, "why are we singing this song?", "why was this song written?", "how does this song relate to the sermon?", and "what does this song mean to you?"
In my experience, I know that not every person finds meaning in their faith through song and music. Therefore, I want to help build connections between the congregation community and the worship side of the church through reflective blog-style posts. What does worship look like to you? How do you worship? How do you find meaning in your faith through worship? Let us explore ways to purposefully and intentionally worship to praise God.
A LITTLE BIT ABOUT ME
My family joined King of Kings when I was about 10 years old and it has been my home church ever since. I had my first communion and was confirmed at King of Kings. I found and learned about my faith through the youth activities and friendships from Refuel (the youth group at the time). I attended King of Kings services online throughout my undergraduate years at UW-Eau Claire, because I could just never find that same "home" feeling at other churches.
I had always been interested in music, and because of the opportunities provided by this church, I found my passion for worship and self-confidence through God. I learned how to sing and play the guitar from wonderful teachers in the congregation. I gained worship experience performing with Cornerstone (the King of Kings youth band) and with the Saturday and Sunday Worship Teams. I served as Worship Coordinator for Lake Wapogasset Lutheran Bible Camp from 2019 to 2021. Forever grateful for these experiences that allowed me to develop my worship and leadership skills.
Presently, I am working on my master's degree in Clinical Mental Health Counseling through UW-Stout. I hope to become licensed as an alcohol and drug counselor (LADC) and a professional clinical counselor (LPCC) in the state of Minnesota. Over the summer I moved back from Eau Claire, Wisconsin to the Twin Cities area with my fiancé. Currently trying to save and plan for our wedding in the next few years.
CLOSING REMARKS
Overall, I am just happy to be back in person and worshipping at King of Kings again! I am excited to explore and serve as a worship connection to the congregation. Look for a post next week exploring Pastor Jon's messages on 2 Samuel 6 AND some new worship songs you may have heard! Please feel free to reach out to my email abbie.sonstegard@kingofkingswoodbury.org with any thoughts or questions.