King of Kings is blessed to engage in deep and meaningful Missions ministry. From companion congregations in Tanzania and Honduras, to a food shelf and community support organizations in Minnesota, we walk with more than 15 partners as we all strive to spread the Good News and share the Kingdom of God with all creation. This year, we will lift up one of our mission partners each month to explore their work & ministry, reflect on our partnership together, and learn how we can engage more fully in accompanying one another for the glory of God.
May's Mission of the Month: Lutheran World Relief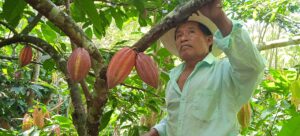 Lutheran World Relief (LWR) engages in sustainable development projects and disaster relief and recovery around the world. King of Kings currently supports LWR projects in Central America, including sustainable farming education and youth livelihood development. In addition to its humanitarian efforts in over 40 countries, LWR is actively engaging in the response to the crisis in Ukraine. Through direct support and partnerships with other organizations, LWR provides essential items to refugees, delivering quilts and personal care kits, and supporting local churches in their humanitarian response efforts.
Please pray for:
Refugees from Ukraine as they seek safety
The participants in LWR programs around the world, may they feel the love of God as they recover from disaster and work toward a safe and sustainable future
LWR staff, volunteers, and supporters as they work to care for vulnerable communities around the world.