God's Gals Registration: Encountering God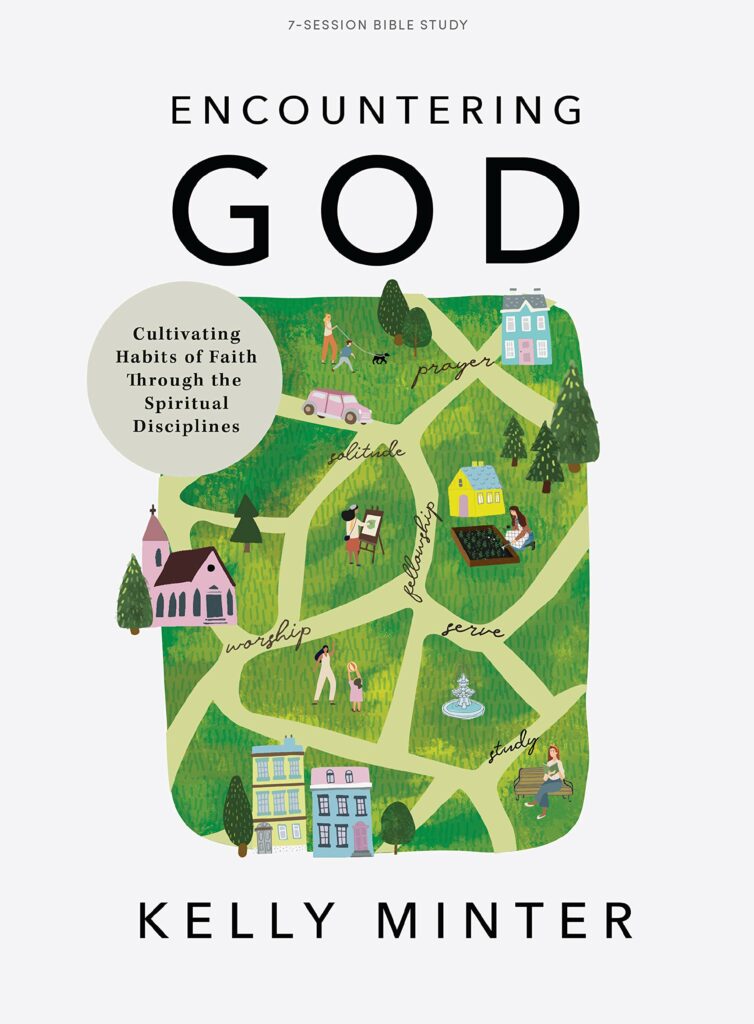 God's GALS invites you to join them in a seven-week study called "Encountering God: Cultivating Habits of Faith Through the Spiritual Disciplines" by Kelly Minter. Spiritual disciplines are essential to a more vibrant spiritual life and knowing God more intimately. We'll be unpacking the biblical foundation for these sacred habits. And we'll learn approachable ways to practice disciplines like prayer, study, worship, rest, simplicity, generosity, celebration, and many more. Instead of being just one more thing on our to-do list, we'll find that these habits of faith can actually create more margin in our lives—providing peace and rest as we walk closer with Jesus.
Study is offered every *other* week:
-Wednesday morning 9:30-11:30 am starting September 14th
-A Wednesday afternoon 2:00-4:00 on-line option starting September 14th will also be offered for people living out of state or going to a warm climate for the winter. (Challenged by technology? Please let us know, we will be happy to help.)
-Friday morning 9:30 -11:30 am starting September 16th
-Saturday morning 8:30 -10:30 am starting September 24th
Cost of the study is $10 to King of Kings. Please purchase your own book from Amazon or Christianbook.com. Childcare is available on Wednesday mornings for $25/one child for 7 weeks of study, payable by check/cash only. Second child will be $10 extra. Register below by September 12th.
Contact:
Wednesday Morning Study – Annette Sherrill at godsgals@kingofkingswoodbury.org
Wednesday Afternoon Online Study – JoAnn Bowman at newswithlena@hotmail.com
Friday Study – Leigh Rekow at leighrdh2000@yahoo.com
Saturday Study – Kathy Becher at becherk@comcast.net
| | | | |
| --- | --- | --- | --- |
| SESSION | WEDNESDAY | FRIDAY | SATURDAY |
| Session 1 | September 14 | September 16 | September 24 |
| Session 2 | September 28 | September 23 | October 8 |
| Session 3 | October 12 | October 7 | October 22 |
| Session 4 | October 26 | October 28 | November 5 |
| Session 5 | November 9 | November 11 | November 19 |
| Session 6 | November 30 | November 18 | December 3 |
| Session 7 | December 14 | December 2 | December 17 |
God's Gals: Encountering God