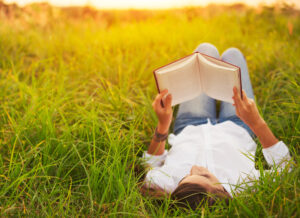 With summer getaways quickly approaching, we thought we would provide a list of some of the best Christian books to take with you to the beach, cottage or hotel. There are few greater pleasures than relaxing with a good book while on break. Why not inject a little faith into your reading list while you're at it?
From classics to mysteries, we cover all types of books for all types (and ages) of readers. Christian literature encompasses a great many genres and subjects. Hopefully something here will catch your fancy and expand your faith as well.
Christian Fiction Books
Looking for something that will keep you entertained while the kids are building sandcastles? These page turners are well written and thought provoking.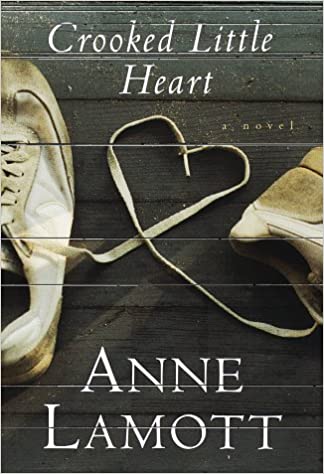 Crooked Little Heart by Anne Lamott (1998)
A coming of age tale in the midst of family trauma. Thirteen year old Rosie has her heart set on becoming a tennis star but her alcoholic mother and struggling step dad make family life difficult. Rosie begins to doubt herself but has to remain strong for her friend. Told honestly and beautifully this book shows how to be resilient when life becomes difficult.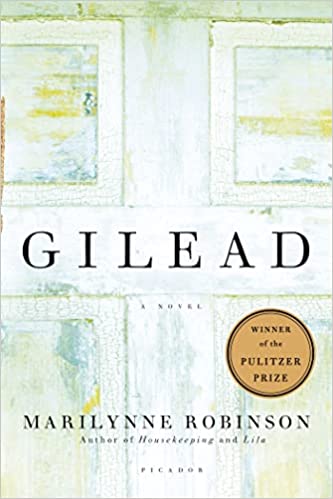 Gilead by Marilynne Robinson (2004)
Marilynne Robinson won the Pulitzer prize for this multi-generational tale about spirituality in America. The story is told from the perspective of an Iowan preacher as he recounts a life of love, faith and regrets to his son. The family stories are filled with joy, loss and struggle but return to the theme of learning to appreciate what you have. This book takes its time but every page is rich with detail and insight.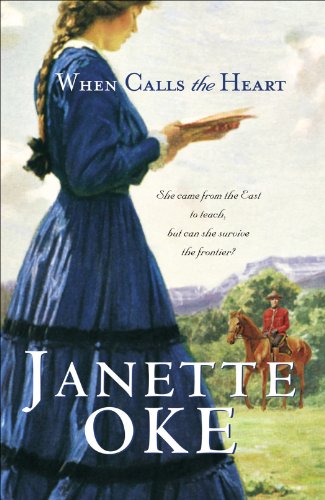 When Calls the Heart by Janette Oke (2013)
This period drama tells the story of a young woman from the east sent to teach in the Canadian Rockies. Though initially unprepared, she remains determined to face hardships, fit in with the locals and shape the hearts and minds of her students. This book of faith and dedication spawned a whole series that continues to attract new fans.
Top Christian Books to Inspire
If you're looking for inspiration and guidance in your life, these books deliver. Summer is a great time to take stock of what you have and examine where you're going.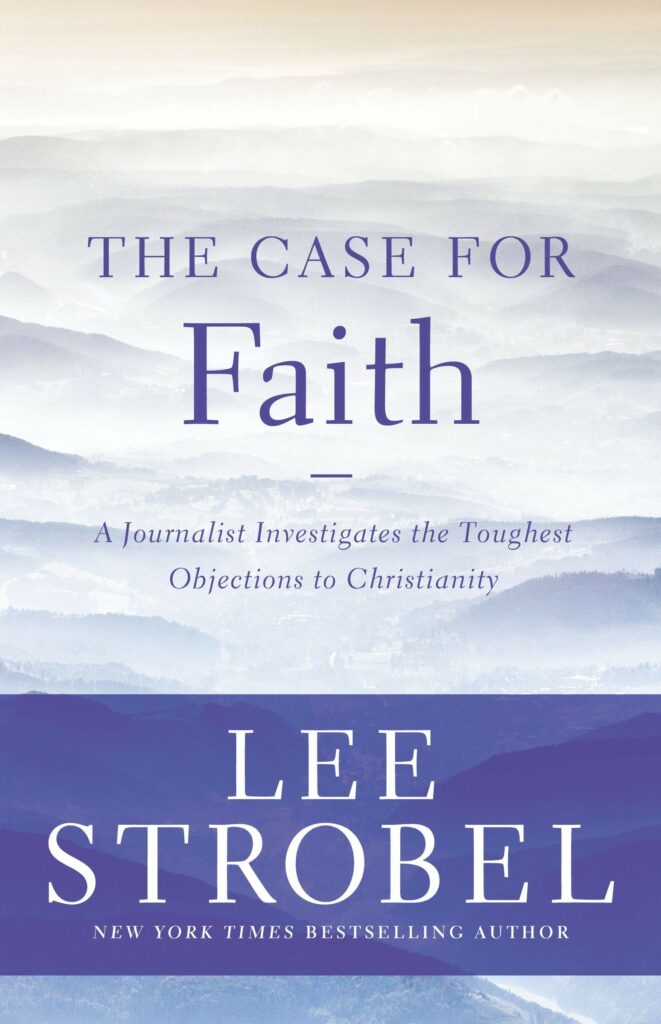 The Case for Faith by Lee Strobel (2000)
Lee Strobel is a journalist who takes an investigative approach to examining the life of Jesus. In the process he tackles difficult questions like "Why does God allow suffering in the world?" If you feel doubt or confusion within your faith, Strobel's book will help restore your ability to believe. It may be just the summer pick-me-up you need.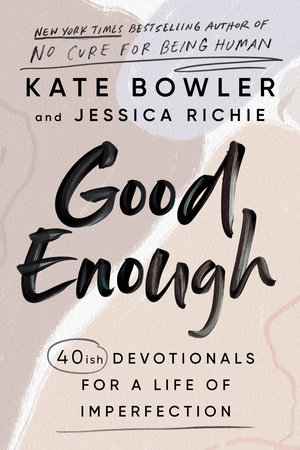 Good Enough: 40ish Devotionals for a Life of Imperfection by Kate Bowler and Jennifer Richie (2022)
A recent bestseller that delivers advice with humor and humility. How do you deal with imperfection? The authors help you develop a closer connection to God in the midst of a busy and messy life. In the process you'll learn to be more kind and patient with yourself. You can spread these spiritual reflections out over 40 days but it may be hard to put down once you start.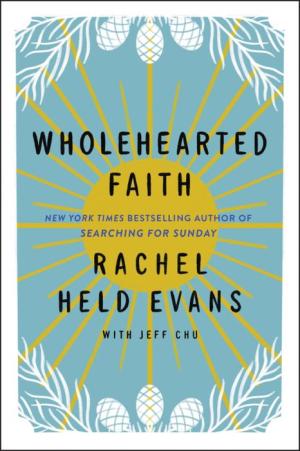 Wholehearted Faith by Rachel Held Evans and Jeff Chu (2021)
A compelling and engaging series of essays on the topic of becoming whole hearted. Published after Evans' death, this treasure has been embraced by her fans and continues to win new ones. The essays themselves cover a diversity of topics relating to the church and faith. Sometimes beautiful, sometimes scathing, Evans' work will leave you reflecting on the nature of Christian faith.
Imagine Heaven by John Burke (2015)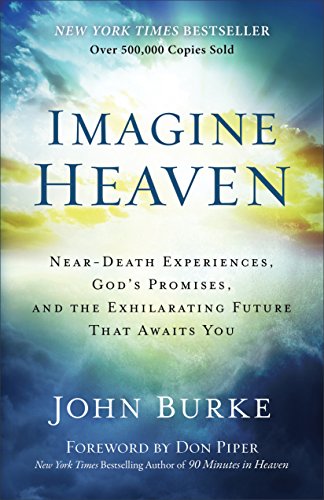 Bestselling author John Burke investigates one hundred near-death experiences and describes what people saw and felt. He uncovers the similarities to paint a clearer picture of what heaven might be like. He also addresses common questions about who we see there, how we will feel and what God is like. A fascinating read.
Christian Books for Kids
With kids out of school for a couple of months, feed their minds and their souls with these suggestions. Learning about faith doesn't have to be heavy.
77 Fairly Safe Science Activities for Illustrating Bible Lessons by Donald B. DeYoung (2013)
Fun, educational and great springboards for discussions about faith. These activities will engage kids and keep them busy. Use household items to demonstrate the grandeur of God's creations. Perfect for homeschoolers and bible study groups.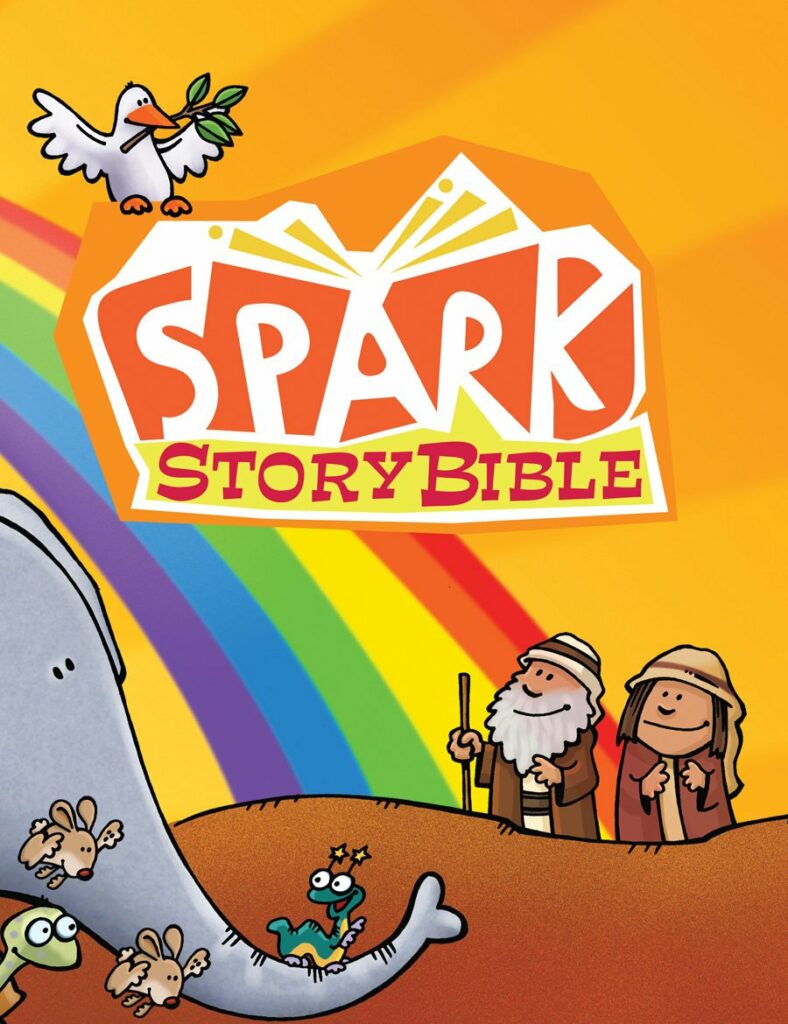 The Spark Story Bible by Debra Thorpe Hetherington (2015)
A favorite at King of Kings church! This thick kids book covers all the foundational stories of the bible. It's great for breaks, car rides and bedtime. The stories are told in a simple, direct and fun manner with colorful illustrations to match. Families will get a lot of mileage out of this one if you have grade schoolers.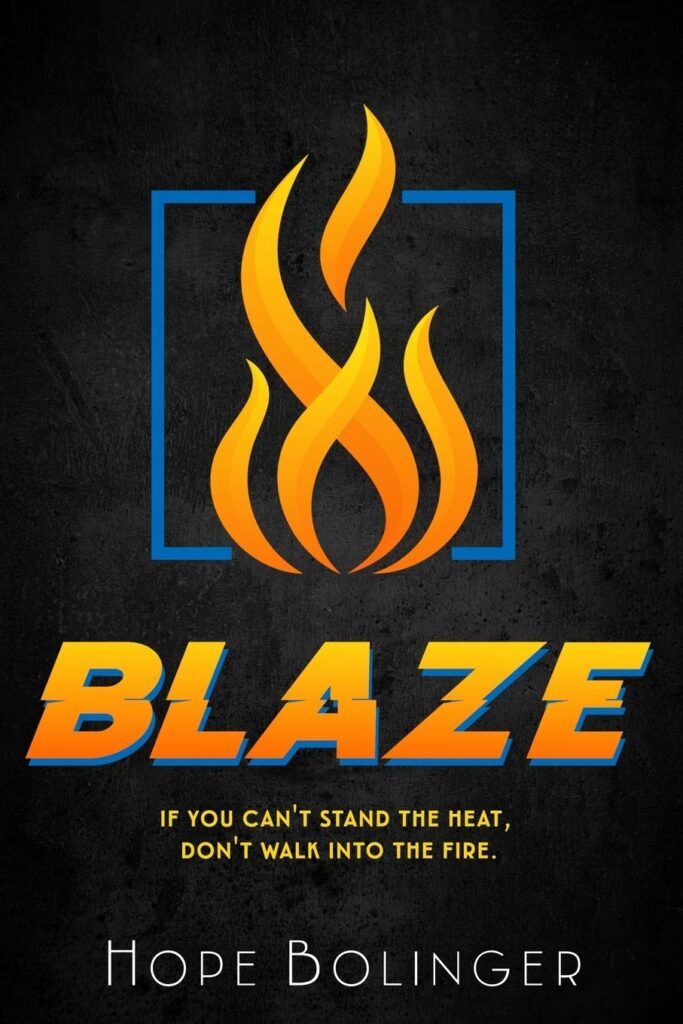 The Blaze Trilogy by Hope Bolinger (2019)
A great Christian book for teens. Danny must find his way through an upper class boarding school after his high school burns down. He endures bullies and loneliness after being rejected by the elite crowd. This creative and entertaining retelling of the story of Daniel demonstrates how far faith can take you and will keep young adults wondering what happens next.
What is God Like? by Rachel Held Evans and Matthew Paul Turner (2021)
It's easy to fall in love with this picture book that's lovingly written and illustrated. It shows early readers how God can be found anywhere in nearly everything. It answers some of the fundamental questions about faith that young people have and gives them comfort in the mysteries within the Christian faith. Great to revisit regularly with curious readers.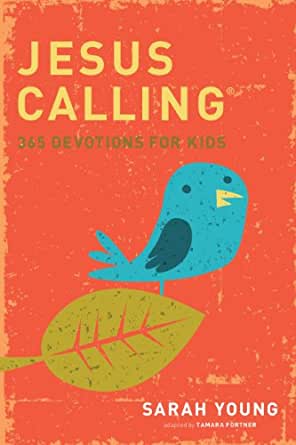 Jesus Calling: 365 Devotions for Kids by Sarah Young (2010)
Written as if Jesus were addressing the reader, these short reflections on the scripture help young people better understand God. This volume is adapted from the author's adult edition which originated from her own prayer journal. Makes daily devotion easy and approachable for kids. There are a variety of different versions based on gender and age groups.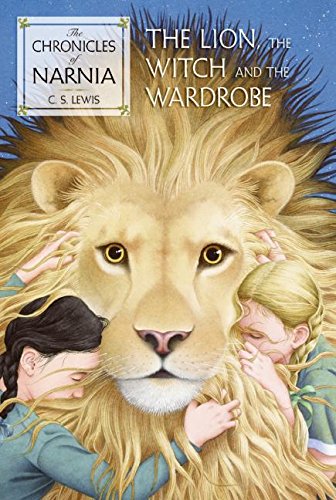 The Lion, The Witch and The Wardrobe by C.S. Lewis (1950)
Is there any better summer reading adventure? This timeless classic transports readers of all ages to the magic land of Narnia where mythical creatures talk and the White Witch rules. Aslan, the great lion is one of children's literature's great characters and an allegory for Christ's sacrifice.
Classic Christian Books
Looking for something a little heavier? These are books that have stood the test of time and continue to attract readers looking to better understand issues of faith. If you want to challenge your mind along with your heart, one of these might be the ticket!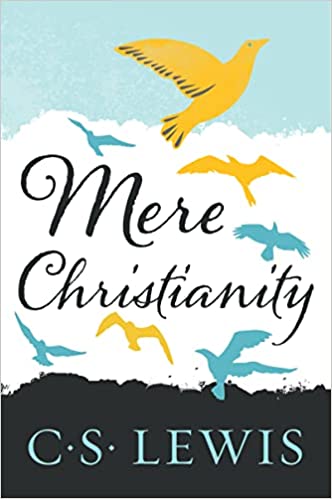 Mere Christianity by C.S. Lewis (1952)
This classic was adapted from the author's BBC radio talks. It's a powerful work that rationally outlines the case for Christian faith. Inspiring, validating and provocative, this is the cornerstone for what it means to be a Christian.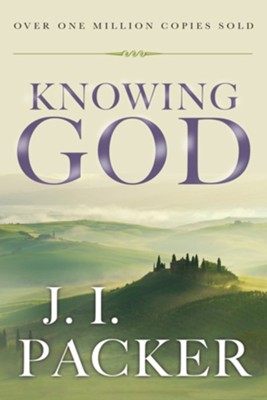 Knowing God by J.I. Packer (1973)
This classic has been helping people develop a better relationship with God for almost 50 years. It is broken down into three sections: How and why to know God, Attributes of God and Benefits of knowing God. This bestseller began as a series of articles. You'll see why people return to it again and again.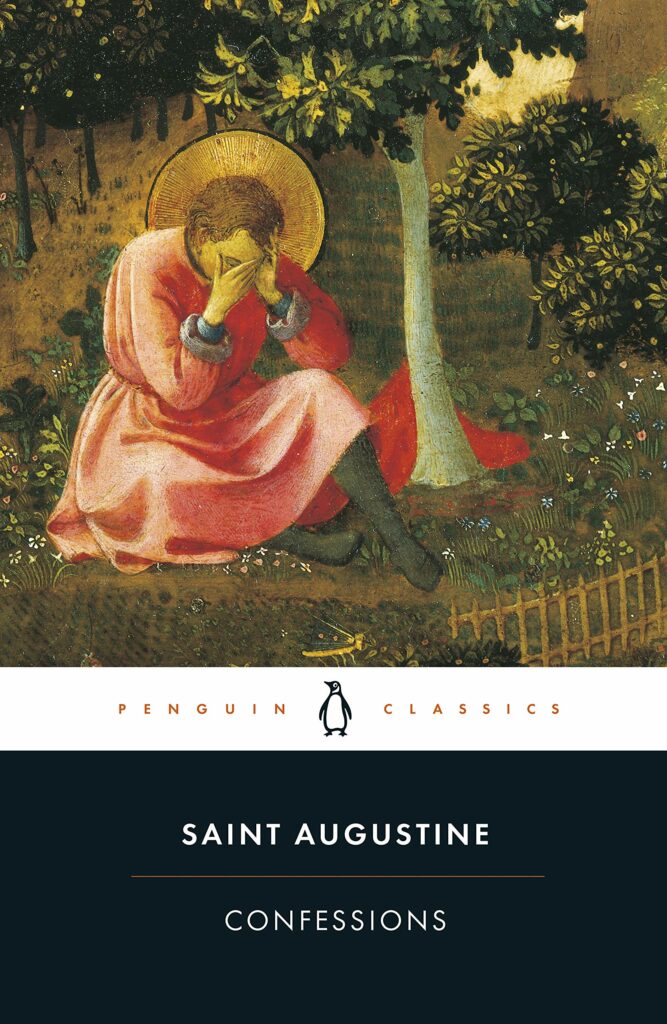 Confessions by St. Augustine (400 AD)
If you feel ambitious, try tackling this classic tome that has inspired people for thousands of years. Written as a letter to God, St. Augustine pours his heart out and examines issues of faith, sin and the meaning of life. Dense, but rewarding.
What's on Your Christian Reading List?
We're always looking for good recommendations for faith based reading. Share your favorites with your King of Kings community. Enjoy wonderful summer adventures, we look forward to seeing you soon!