Grief is our soul's natural way of processing the changes that touch us at various moments in our lives. In essence, it is the emotional pain we feel in response to loss, especially the death of a loved one. It ebbs and flows, taking us through various stages from disbelief to anger to acceptance. Yet, everyone's grief journey is unique based on their personal experiences, relationships and coping mechanisms.
In times of profound sorrow, many find themselves on the precipice of faith—either leaning deeper into God's love or questioning His plan. In these confusing times, turning to the Scriptures can be a source of comfort and clarity. While the word of God can provide immense comfort during periods of grieving, it's important that you get the help and support you need when working through loss.
Scripture for Grief
Author Jamie Anderson said that "grief is love with nowhere to go." When you experience a profound or unexpected loss, you're often looking for a place for that undirected love to go. We hope these verses provide some guidance:
Psalm 34:18
"The LORD is close to the brokenhearted and saves those who are crushed in spirit."
When the pain feels insurmountable, this verse reminds us of God's proximity, especially during our most vulnerable moments. A broken heart may feel like it will never heal but through God's love, we can restore our spirit and find purpose in life again.
John 11:25-26
"Jesus said to her, 'I am the resurrection and the life. The one who believes in me will live, even though they die; and whoever lives by believing in me will never die. Do you believe this?'"
Amidst grief, these words restore our faith in eternal life, promising that death is not an end but a new beginning. Though you may have lost someone, they are never truly gone, for through Jesus, life is eternal. Find comfort in knowing that Jesus continues to guide us, even through death.
Matthew 5:4
"Blessed are those who mourn, for they will be comforted."
A simple reminder that the mourning process is a productive one. Don't feel rushed to move past your grief. Embrace the process of mourning and rest in the fact that God provides a peace that is unimaginable, even during the hardest of times.
Psalm 147:3
"He heals the brokenhearted and binds up their wounds."
Just as God wished to rebuild Jerusalem, God's healing touch rebuilds the souls of those who have been hurt and transforms our pain into newfound strength. Through God, you can heal the deep pain of grief and rebuild your physical and emotional strength.
Psalm 18:28
"For it is you who light my lamp; the Lord my God lightens my darkness."
Light is a powerful metaphor during periods of grief. Even in our darkest hours, God's light shines through, guiding and comforting us. Find light wherever you can. Even small amounts can guide you to a brighter place.
1 Samuel 30:4
"Then David and the people who were with him raised their voices and wept until they had no more strength to weep."
When David found Ziklag destroyed, he knew he'd lost everything and that it was his fault. Rather than dwell on the blame, he focused on the grief with all his might. Don't deny your feelings. Let them flow until you have no more strength to contain them. The catharsis you experience will be rejuvenating.
2 Corinthians 4:17-18
"For our light and momentary troubles are achieving for us an eternal glory that far outweighs them all. So we fix our eyes not on what is seen, but on what is unseen, since what is seen is temporary, but what is unseen is eternal."
A poignant reminder that our earthly trials and sorrows are fleeting when viewed in the context of eternal life and God's greater plan. Pain is part of life. Grief is a process we all go through. But, it's part of a greater journey. Eternal life brings comfort and hope when facing loss.
The Importance of Community for Grief Support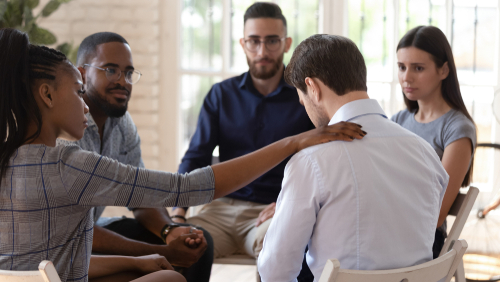 "Rejoice with those who rejoice; mourn with those who mourn."
These words from Romans 12:15 speak to the importance of community as you go through difficult changes. You don't have to carry the heavy burden of grief alone. Friends, family and a strong church community can lighten your load and guide you through the stages of grief.
The Role of the Church
In times of loss, the church becomes a sanctuary for grieving souls. Here, amidst hymns and prayers, you'll find a safe haven for communal mourning. Join with others going through similar hardships and find empathy from those who have been in your shoes.
Church programs and groups, tailored for those navigating loss can be immensely therapeutic. They offer a platform to share, listen and heal collectively. You don't have to journey through grief on your own.
Prayer for Grief
Don't underestimate the power of prayer—both individual and group. In group worship, we find camaraderie and messages of healing and resilience. Our prayer ministers can offer solace as you grapple with your grief. Reach out to our church via email for more information. We'd be happy to include you in our prayers as well as offer any additional support. Please don't hesitate to contact us.
Online Resources and Grief Counseling Near Me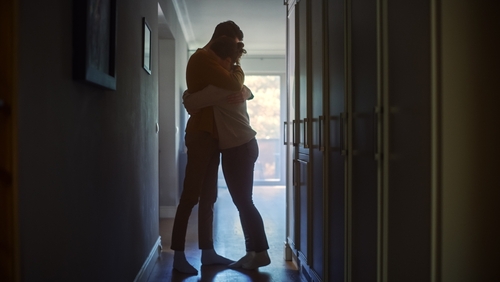 Navigating the jagged terrain of grief can feel overwhelming. While the comfort of scriptures and our church community is always available, seeking professional or community-based help can also be immensely beneficial. Here are a few places to start:
Grief Support Groups
Griefshare – A church-based organization that connects you with local grief support groups. They also offer video testimonials from other people dealing with grief.
The Compassionate Friends – A group for those who have lost a child. Resources and links to your local chapter.
Online Resources
Local Grief Counseling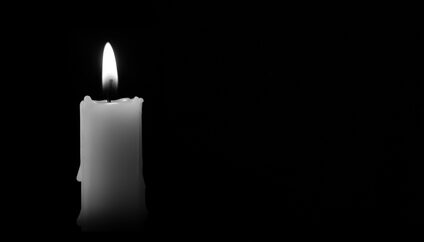 Grief Support in Woodbury, MN
Amidst the rollercoaster of emotions, God's Word remains our guiding light during times of grief. The scriptures not only provide consolation but also kindle hope and remind us to lean on our faith, community and the eternal love of God. We invite you to join us, hand in hand, in this journey of healing. For questions and support, reach out to King of Kings church today.