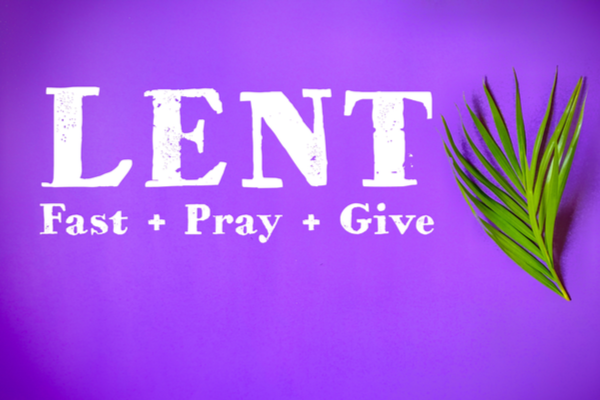 This year, don't just think about what to give up for Lent, think about what you can gain. During the period we now call Lent, Jesus went into the desert for 40 days to find clarity and become closer to God. He was tempted three times by Satan and persevered three times thanks to God's grace.
What did Jesus gain at the end of his ordeal? Renewed faith and understanding in God's purpose for him. And, as a result, he returned to Galilee with reignited passion to resume his teachings despite knowing he was a marked man.
As Jesus did, you too can use this period of Lent – or lengthened days – to look within and find your true purpose. Lent is a time for three things: Prayer, fasting and giving. Use the lessons from Jesus's temptations to become closer to God using these powerful vehicles.
The First Temptation: Hunger
Jesus fasted while out in the desert. Satan hoped to exploit this by challenging Jesus to turn rocks into bread. While Jesus was hungry, he also relied on other forms of nourishment to sustain him. He told Satan that "Man does not live on bread alone, but on every word that proceeds from the mouth of God."
Giving things up for Lent isn't about making yourself suffer, it's about realizing what other things sustain you. Instead of wondering What should I give up for Lent? Think what other forms of nourishment should I focus on? When you give up chocolate or TV or social media, you gain the opportunity to seek fulfilment elsewhere. Rely less on material things and find contentment through prayer and giving.
The Second Temptation: Faith
Satan knew that Jesus's faith was strong, so he tried to use it against him. Satan brought Jesus to Jerusalem to the top of a tower and goaded him to jump. If God was so great, surely He wouldn't let Jesus die. Jesus responded by saying "You shall not put the Lord, your God to the test.'"
Faith is not about testing external forces, it's about testing yourself. Jesus knew he had nothing to prove to Satan. His period of fasting and introspection were a test for himself. He remained steadfast and kept Satan from tainting his progress.
During Lent, you don't need to compare your progress or your sacrifice to others. Lent fasting means something different to each of us. Remain true to your own convictions and journey.
The Third Temptation: Power
Satan, having failed twice, decided to up the ante. He brought Jesus to the top of a mountain where they could see all the kingdoms of the world. Satan offered Jesus rule over everything he could see if he would worship him. Jesus replied, "You shall worship the Lord your God and only Him shall you serve.'"
Power tempts us in many ways during our lives. Resist temptations and don't take shortcuts. Lent is a time to humble yourself and restore your confidence in what you know to be true. By setting a good example, loving others and leading through faith, we demonstrate God's power. Stay true to your path.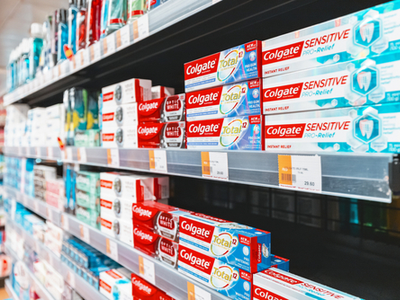 Feed Hunger This Lent
As you look within this Lenten season, also think of others. Following King of King's mission statement of feeding physical hunger, spiritual hunger and our hunger to be in community, we are conducting our annual drive for Christian Cupboard Emergency Food Shelf (CCEFS).
This year, CCEFS is specially in need of hygiene items. Consider donating toothbrushes, toothpaste, shampoo, laundry detergent and diapers during the month of March. You can find more details here along with suggested shopping lists.
Celebrate Lent with King of Kings Lutheran Church
Though Lent was established in 325 by the council of Nicaea to celebrate the journey Jesus took into the desert, it remains a personal period for individual introspection and growth. As you enter your own desert and evaluate your own temptations and sacrifices, remember the strong church community that is here to support you. Through prayer, fasting and giving, we all have much to gain this season.