God's GALS Wednesday or Friday: When You Pray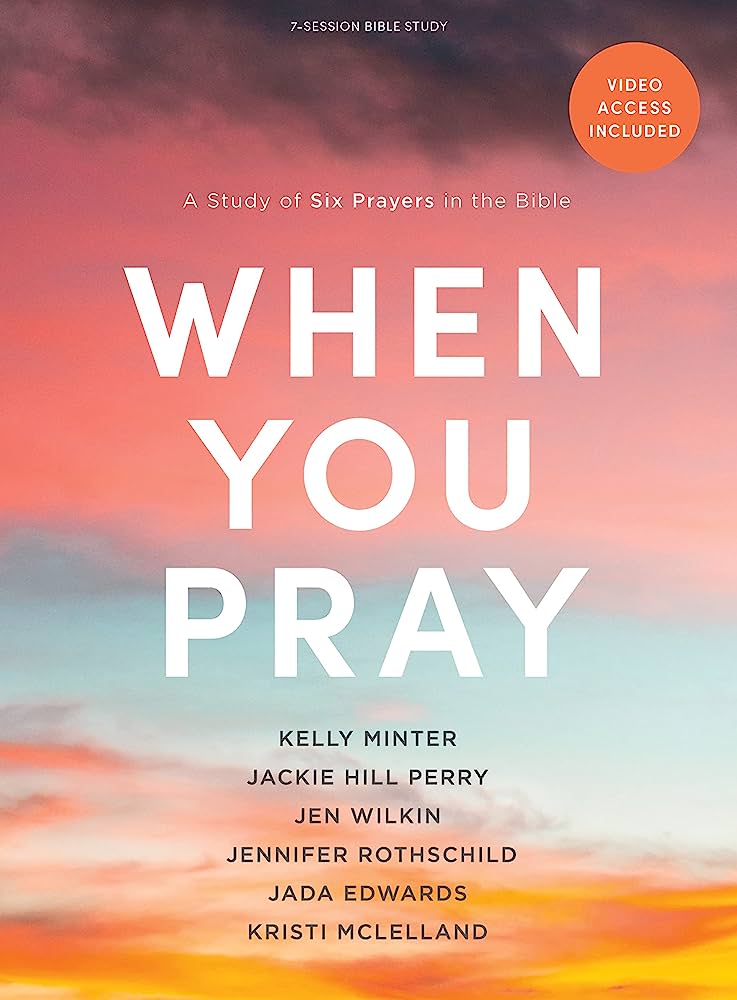 Wednesday mornings, every other week, beginning on September 6; led by Annette Sherrill 9:30-11:30 a.m. 35+ women with assigned small group breakout groups

Wednesday afternoon online option, every other week, beginning on September 6; led by Jo Bowman

Friday mornings, every other week, beginning on September 15; led by Leigh Rekow 9:30-11:30 a.m.; 8-10 women

Cost of the study is a $10 registration fee, payable to King of Kings. Please purchase your own book from Amazon or Christianbook.com.
Prayer is an amazing gift—an invitation to talk with
God! But have you ever found prayer to be a challenge? Do you have
trouble thinking of words to say, or fear that some emotions are too
intense to express to God? Or do you ever reach the end of your day only
to realize you haven't prayed at all? In this encouraging study, six beloved
Bible study teachers (Kelly Minter, Jackie Hill Perry, Jen Wilkin, Jennifer
Rothschild, Jada Edwards, and Kristi McLelland) will help us study
prayers in the Bible that can inspire our own. We'll find that when we
pray, our faith is strengthened and our heart feels more connected to Jesus.
For a full schedule and more information, click this link!
When You Pray Registration