Monday Evening Women's Group: Trustworthy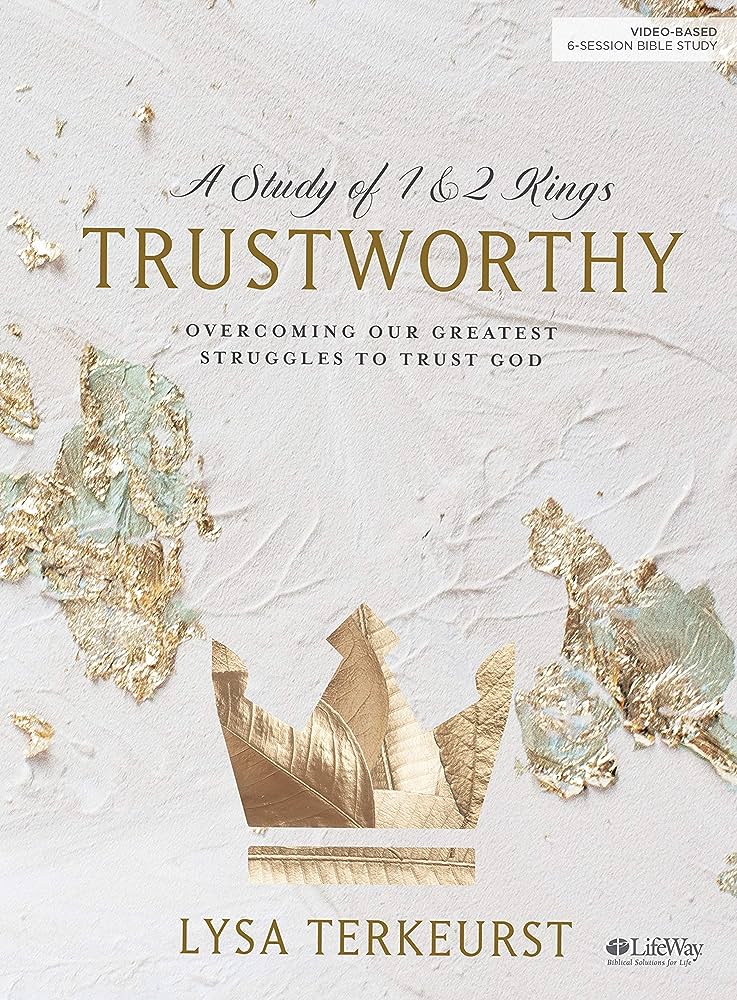 Monday evenings every other week beginning September 11
Led by Nancy Nelson
6:30-8:00 p.m. approximately 10 women
Cost of the study is a $10 registration fee, payable to King of Kings. Please purchase your own book from Amazon or Lifeway.
---
When hard times come and it seems God is deviating from the plan, we assume our life should follow,
we're much more likely to want to tame God, not trust Him. It's then that we begin to press into our ways and our own timing. No human can carry the weight of being their own god, but so many of us try.

In this 6-session study of 1 & 2 Kings, you can join Lysa TerKeurst in Israel as she honestly reveals the
places of distrust in her own heart while exploring the deeply personal applicable Scriptures that will
teach us how to truly trust God.